Ahol a Stratégiák Formát Öltenek!
Egy helyiség
három funkció,
saját igényeidre szabva.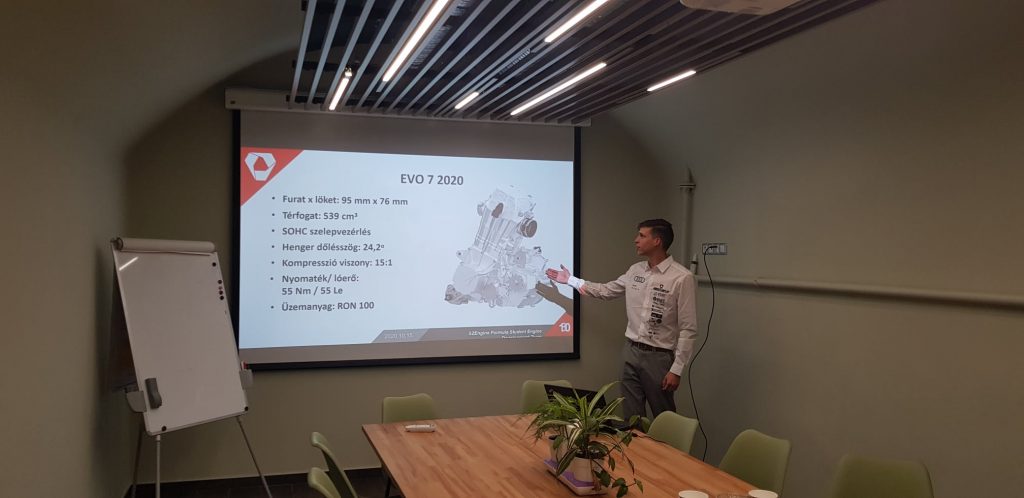 Meeting room bérlése kiváló lehetőség a hatékony és professzionális üzleti találkozókhoz. Az exkluzív tér biztosítja a privát légkört, ahol zavartalanul folyhatnak az értekezletek és megbeszélések. Rugalmasan alakítható a méret és a felszereltség, így minden igényt kielégít. Legyen szó üzleti partnerekkel való tárgyalásról, prezentációról vagy csapatmegbeszélésről, a bérelt tárgyaló hozzájárul a sikeres és hatékony üzleti folyamatokhoz..
Előadóterem bérlése számos előnnyel jár, amik közül kiemelkedik a professzionális és tágas környezet, ami ideális nagyobb létszámú eseményekhez. Az előadóterem felszereltsége lehetővé teszi a hatékony prezentációkat, workshopokat, konferenciákat és tréningeket. A korszerű technológia, hang- és fényrendszer hozzájárulnak a sikeres és emlékezetes események megvalósításához. Az előadóterem bérlése lehetőséget ad arra, hogy szakmai közönség előtt bemutathassuk üzleti tervünket, ötleteinket vagy termékeinket, és erősítse az üzleti kapcsolatokat.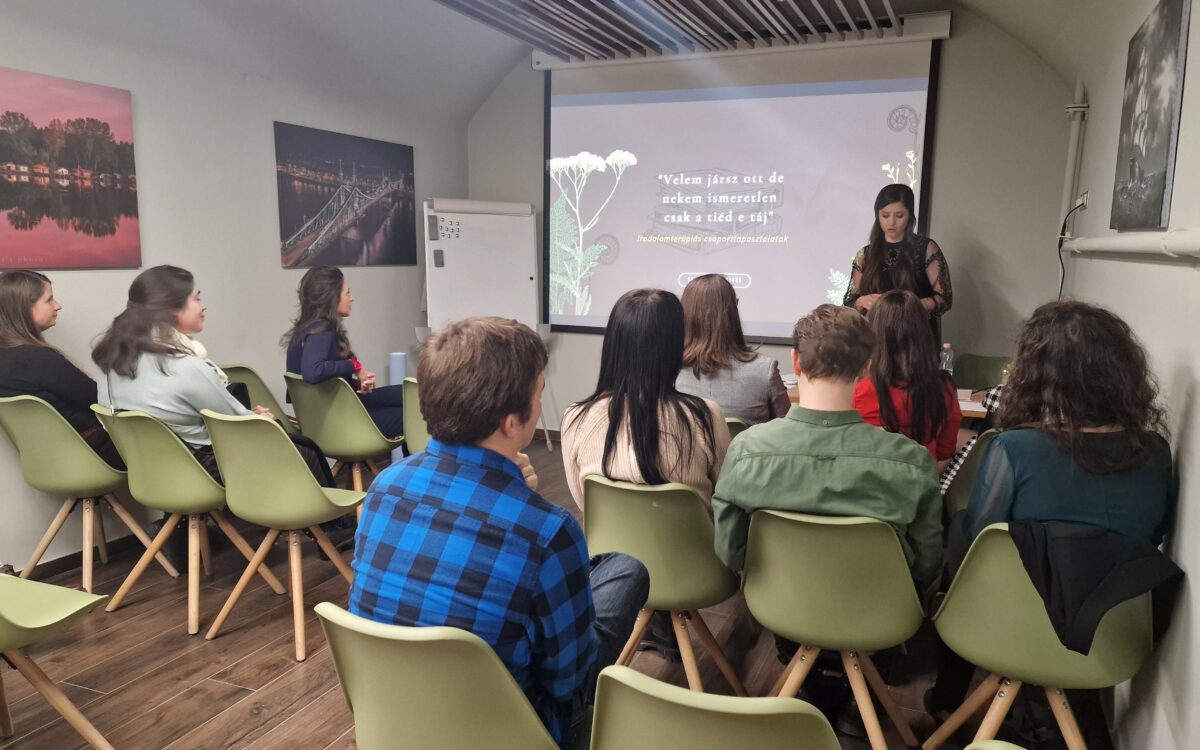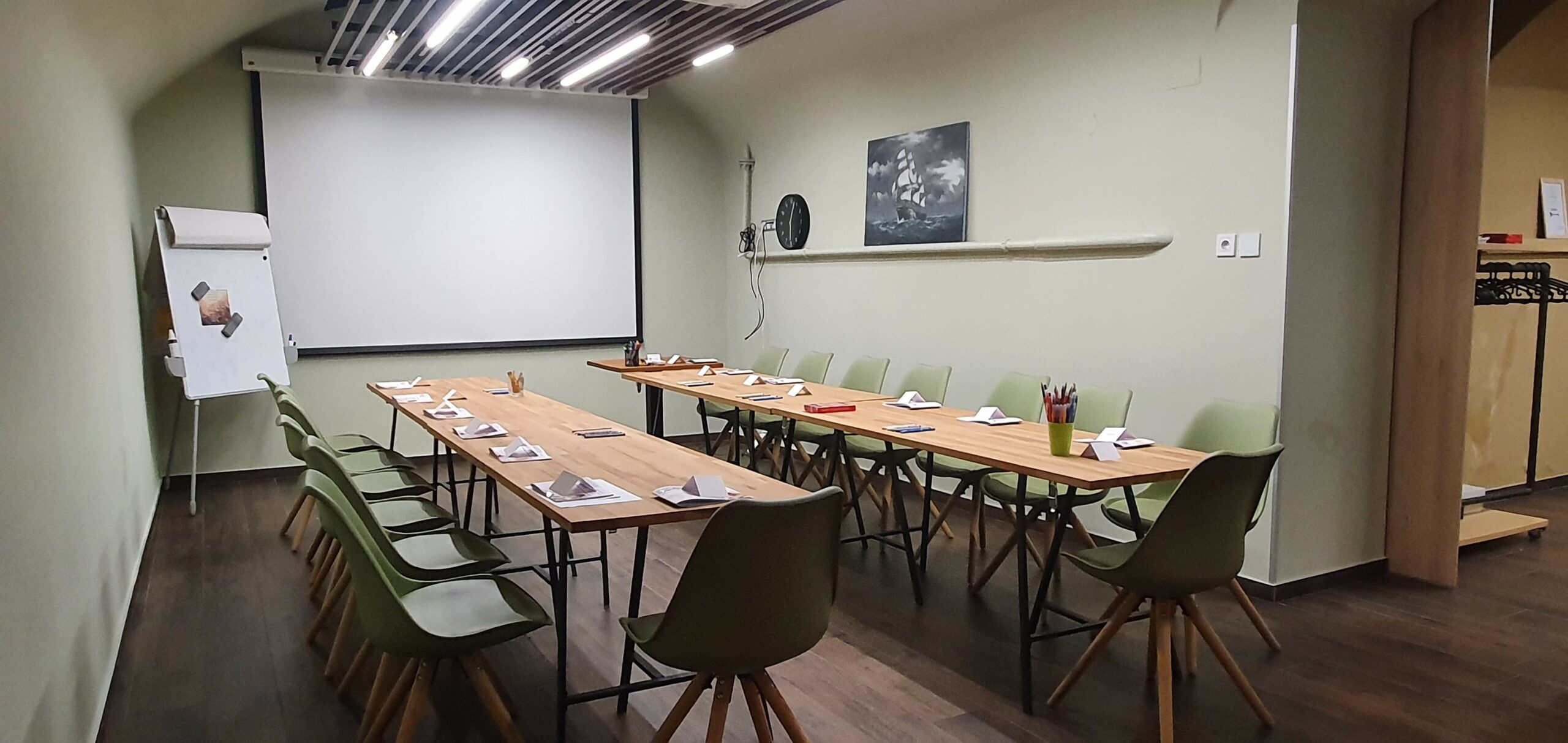 Training room bérlése számos előnnyel jár, lehetővé téve hatékony és szervezett oktatási vagy tréning tevékenységeket. Az oktatóterem kényelmes és inspiráló környezetet biztosít a résztvevők számára, felszereltsége pedig lehetővé teszi a modern oktatási eszközök és technológiák használatát. Az oktatóterem bérlése segíti a hatékony tudásmegosztást, interaktív tanulást és tapasztalatcserét, ami elősegíti a résztvevők fejlődését és szakmai előrehaladását.
Meeting room rental
For 2-6 people
Unlimited tea and water consumption
Meeting room rental
For 6-12 people
Unlimited tea and water consumption
Meeting room rental
Over 12 people
Unlimited tea and water consumption
Így használd önkiszolgáló irodánkat!


We're going to show you how to use the Eco-Office self-service office easily and simple.
Click on a day of your choice, then choose the section that suits you. You can book the appointments by clicking the booking button. If you want to come for several classes, book each class separately.
Check your Inbox to make sure your purchase was successful. On the booking page book an appointment to let us know when you arrive. Within a short time you will receive an entry code from us via email.
Once you have received the access code you should come to the Eco-Office community Office at the time you booked. Next to the door on the right side of the wall there is a numeric panel. Enter the code you received in the email and you're already in.
Feel free to look around:) Explore your new office, choose a free space, take a deep breath and inspire freely. If you take a break, make a cup of coffee or tea and drink a lot from our special water!
Simply feel good.
Write to us through this form or give us a call at
06 50 104 61 16
Eco-office - The community office 
Reception: Monday-Friday from 11 am to 4 pm
There is no customer service on weekends and public holidays.
E-marketplace Kft.
1064 Budapest, Izabella utca 68/b.
Company registration number: 01-09-296567
Tax number: 25924916-2-42
Invite your customers here