What do you need to know about the headquarters service?
An essential basic condition for establishing a company is to have a registered office address, which can be anywhere in Hungary, but a well-chosen location is important because the nav or other official bodies will first look for your company here and your official letters will also arrive here. In order to register your company at a specific address as a registered address at the company court, you either need a property you own, or you need to obtain a statement of consent from the owner or beneficiary of the given property. Since our property is our own property, you can be sure that we comply with the law and that your company is safe with us in the long term. In addition, we keep certain documents of the company at the headquarters for a possible inspection.
More than headquarters service

A social office where you can work freely, a meeting room where you can hold meetings with your clients, a place that is the headquarters of your company, this is the Eco-Office.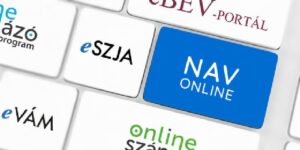 We provide our clients with a legal seat service accepted by the NAV, which complies with the 7/2017. IM regulation. Our office is a self-owned property, which is a basic condition for the headquarters service.
What do we offer to your start-up or existing company?
Your company's headquarters will be announced in the Eco-office community office in downtown Budapest, where you can even receive your customers in a sophisticated environment.
Since we know how important your letters are and can even be due, we scan them and send them to you by e-mail within 3 hours of receipt.
It is inevitable that NAV will knock on the door one day, but don't worry because we welcome them into a cultured office environment. If necessary, we will notify you.
We are not just an apartment like most office space providers, but a community office opening onto the street, where you can work with your new company every day, build relationships with others or negotiate with your clients.
And the eternal question. How much does it cost and what does it include?
We do not have a basic price, a premium price, etc., since we treat every company with high quality services, everyone is just as important to us.
The price is AAM, i.e. tax-free. We conclude the contract in accordance with legal regulations as an official headquarters service provider, which is valid for an indefinite period. On the other hand, the contract can be terminated at any time. The fee for the headquarters service must be paid in advance in an annual cycle.
What we can promise you...
Do you have any questions or would you like to use our service?
Write to us through this form or give us a call at 
06 50 104 61 16
Our colleagues will answer you as soon as possible.
Eco-office - The community office 
Reception: Monday-Friday from 11 am to 4 pm
There is no customer service on weekends and public holidays.
E-marketplace Kft.
1064 Budapest, Izabella utca 68/b.
Company registration number: 01-09-296567
Tax number: 25924916-2-42
And where your company's official address will be, you will also find us