Mit kell tudni a székhelyszolgáltatásról?
Egy cégalapítás elengedhetetlen alapfeltétele, hogy székhelycímmel rendelkezzen ami lehet bárhol Magyarországon, mégis fontos a jól megválasztott hely mert a nav vagy más hivatalos szervek itt fogják elsőnként keresni cégedet és ide érkeznek a hivatalos leveleid is. Ahhoz, hogy egy adott címre székhelycímként bejelentsük cégedet a cégbíróságon, vagy saját tulajdonú ingatlan szükséges, vagy az adott ingatlan tulajdonosától, haszonélvezőjétől hozzájárulási nyilatkozat kell beszerezni. Mivel az ingatlanunk saját tulajdonú, biztos lehetsz benne, hogy a jogszabályoknak megfelelünk és céged hosszú távon biztonságban van nálunk. Továbbá a székhelyen megőrízzük a cég bizonyos iratait egy esetleges ellenőrzés végett.
More than headquarters service

Egy közösségi iroda ahol dolgozhatsz szabadon, egy tárgyaló ahol megbeszéléseket tarthatsz ügyfeleiddel, egy hely ami céged székhelye, ez az     Eco-Office.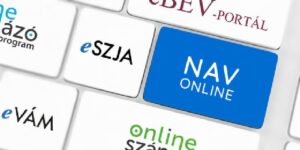 A NAV által is elfogadott, törvényes székhelyszolgáltatás nyújtunk ügyfeleinknek ami megfelel a 7/2017. IM rendeletnek. Irodánk saját tulajdonú ingatlan amely alapvető feltétele a székhely-szolgáltatásnak.
What do we offer to your start-up or existing company?
Céged székhelye a Budapest belvárosában található Eco-office közösségi irodában lesz bejelentve, ahol akár ügyfeleidet is fogadhatod igényes környezetben.
Mivel tudjuk, hogy leveleid milyen fontosak és akár határidősek is lehetnek, ezért az átvételtől számítva munkanapokon 3 órán belül scannelve elküldjük neked e-mailben.
Elkerülhetetlen, hogy a NAV egyszer bekopogtat az ajtón, de ne aggódj mert mi szívesen fogadjuk őket kultúrált irodai környezetbe. Amennyiben szükséges értesítünk téged.
Mi nem csak egy lakás vagyuk mint a legtöbb székhelyszolgátató, hanem egy utcára nyíló közösségi iroda, ahol akár minden nap dolgozhatsz az új cégeddel, kapcsolatokat építhetsz másokkal vagy tárgyalhatsz ügyfeleiddel.
And the eternal question. How much does it cost and what does it include?
Nálunk nincs alap ár, prémium ár..stb, mivel nálunk minden céget magas színtű szolgáltatásokkal kezelünk, mindenki ugyan olyan fontos számunkra.
Székhelyszolgáltatás / hó

8000 Ft

Az ár AAM azaz alanyi adómentes. A szerződést törvényi előírások szerint kötjük hivatalos székhelyszolgáltatóként, mely határozatlan időre szól. Ellenben a szerződés bármikor felmondható. A székhelyszolgáltatás díja éves ciklusban előre fizetendő.
What we can promise you...
Do you have any questions or would you like to use our service?
Write to us through this form or give us a call at 
06 50 104 61 16
Our colleagues will answer you as soon as possible.
Eco-office - The community office 
Reception: Monday-Friday from 11 am to 4 pm
There is no customer service on weekends and public holidays.
E-marketplace Kft.
1064 Budapest, Izabella utca 68/b.
Company registration number: 01-09-296567
Tax number: 25924916-2-42
And where your company's official address will be, you will also find us